Over the years, we have often looked to the ranch lifestyle for inspiration. Our Western Collection, for example, celebrates equestrian culture with clever decorative elements that pay homage to ranchers and horses alike. As we reflect upon all things style-wise west of the Great Plains, one old mining town holds on to our heart above all others: Telluride, Colorado. Telluride, the stunning home for our latest lookbook, is a popular destination out west, and for good reason.
While some may think of Telluride as just another skiing destination, akin to Aspen or Vail, those in the know see that it stands out from the pack. Telluride stands alone as a year-round resort town with a high end rustic flair, accentuated by luxurious homes and natural surroundings. Essentially, the fun doesn't stop when the snow melts.
The Town
Tucked away into the San Juan Mountains in southwest Colorado, Telluride's location has undoubtedly helped preserve its 19th century charm. After a visit to
Telluride's Historical Museum
to soak up exhibits about the town's storied past, we explored Colorado street, which features world-renowned shops and restaurants like
Tomboy Tavern
,
Butcher & Baker
, &
Lunch Money
. Making Telluride even more romantic are the gondolas that deliver visitors and locals alike up the mountains for spectacular views of the town and the lands beyond.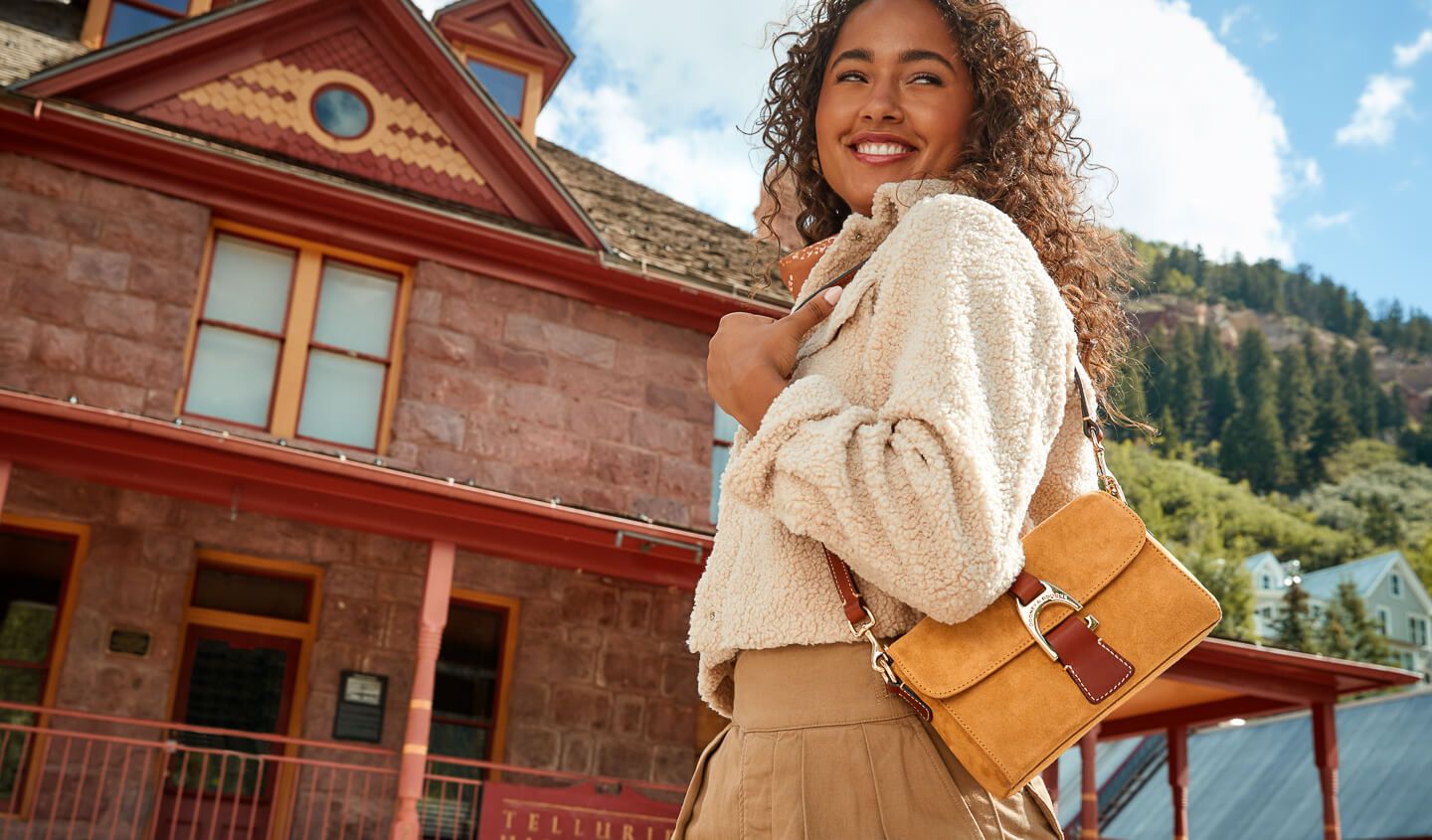 Featured Style: The Suede Kyra Bag
The Valley
Telluride's Regional Airport, the highest commercial airport in North America, is just one example of how Telluride's altitude makes it unique. Contributing to its 'off the beaten path' reputation, the valley features hiking, biking, and fishing in warmer months, all within a stone's throw of local hotels and lodges that help retain Telluride's small-town feel.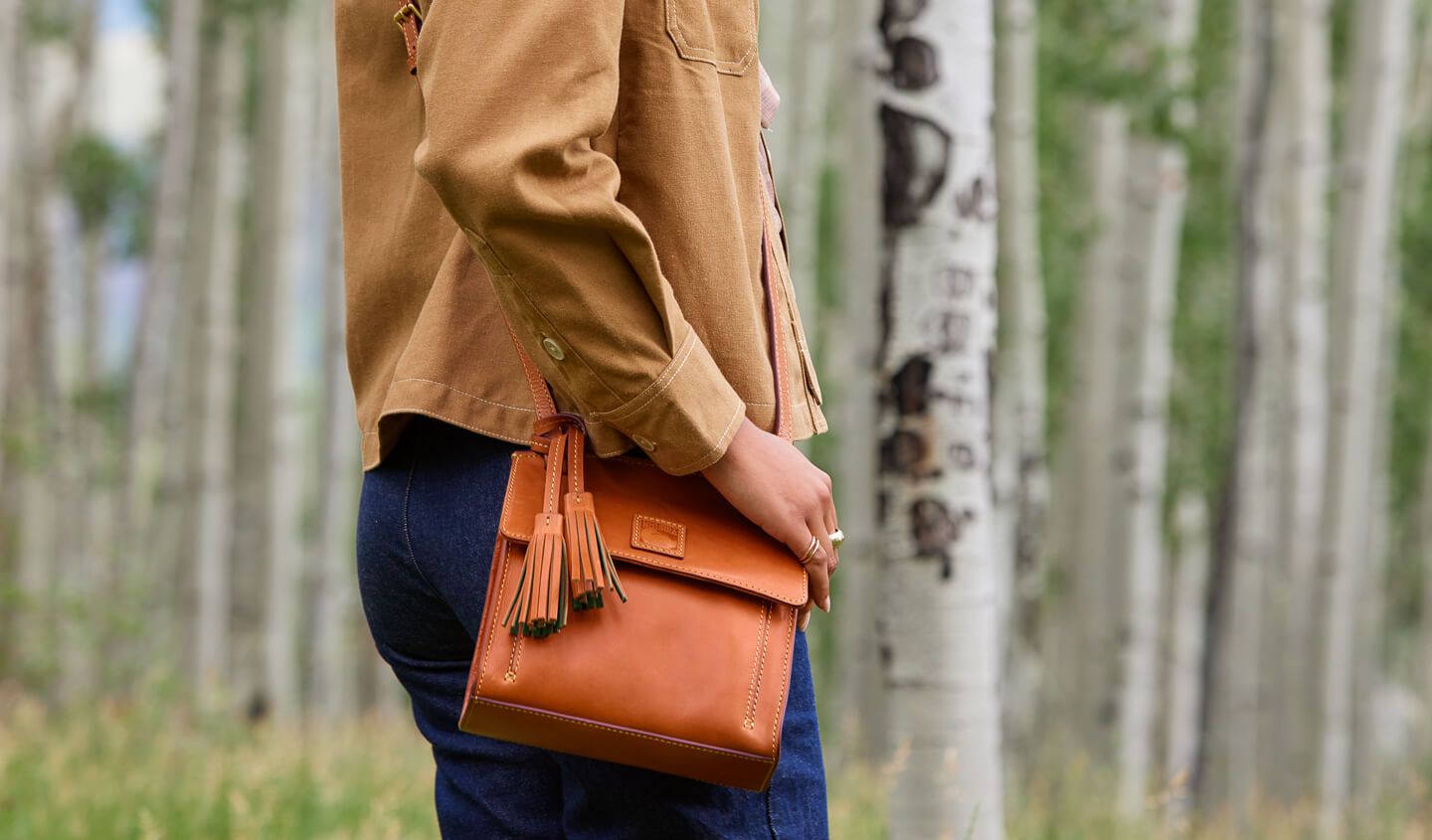 Featured Style: The Florentine Crossbody
The Slopes
It wouldn't be a proper shoutout to Telluride without paying homage to its most popular attraction: world-class skiing. Skiing is a part of the town's DNA, with slopes ending at the doorsteps of the town's best resorts. The winter sports world of Telluride also extends to ice skating, dog sledding, and snowboarding for tons of family fun during those colder months.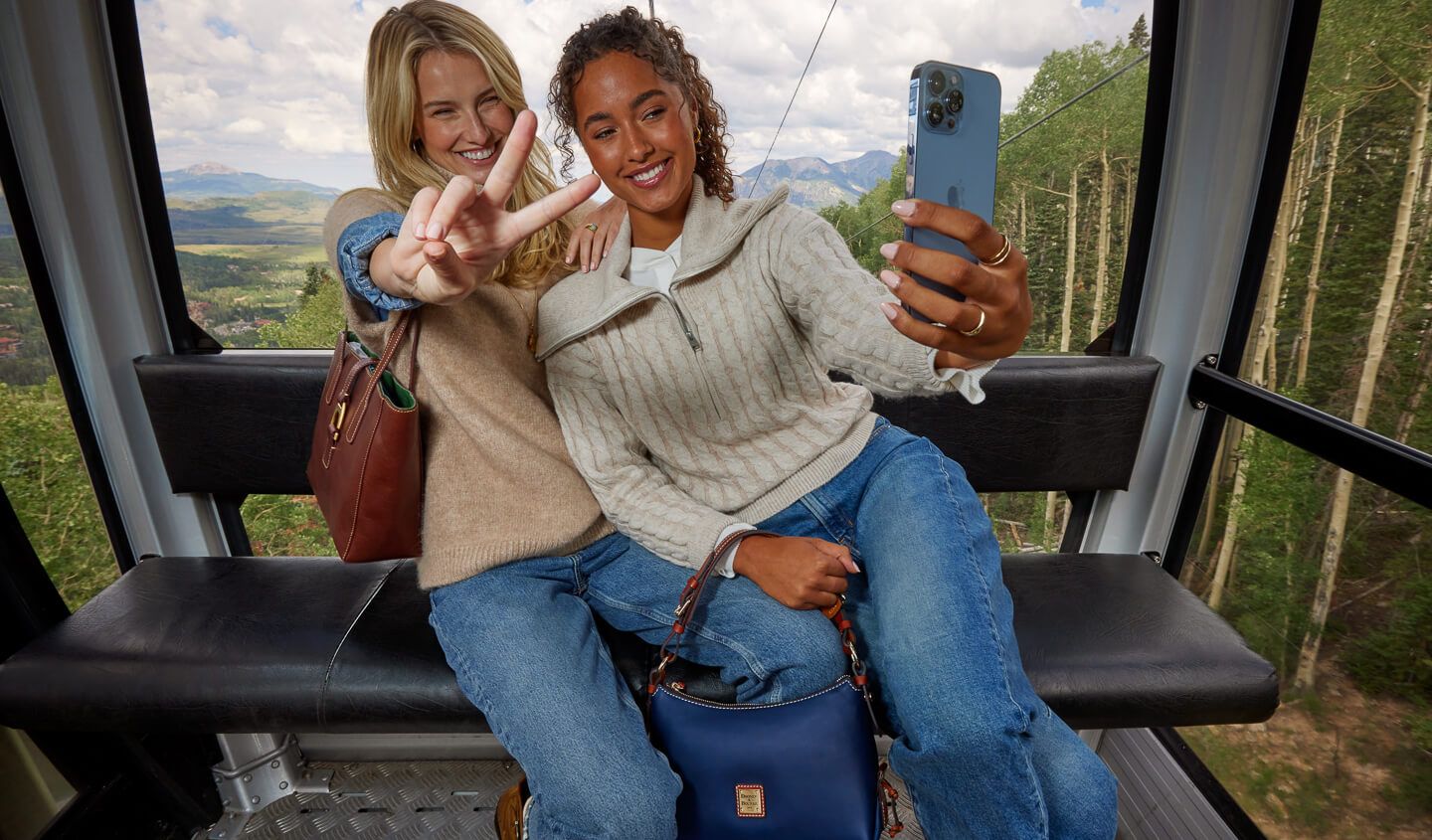 Featured Styles: The Florentine Small Shannon Tote & The Penrose Hobo 25
Here's to our latest Fall fashion lookbook, and to one of Dooney & Bourke's favorite destinations.