October is upon us! It's that time of year when we break out the jean jackets, boots, and flannels to enjoy chilly outdoor activities. With new outfits come new opportunities to accessories, and we're helping you take full advantage of this opportunity. Ensure you have the right accessories for every autumn activity with our top five wristlets for fall—and don't forget to share your Dooney OOTDs with us @dooneyandbourke on social.
Large Zip Around Wristlet Monogram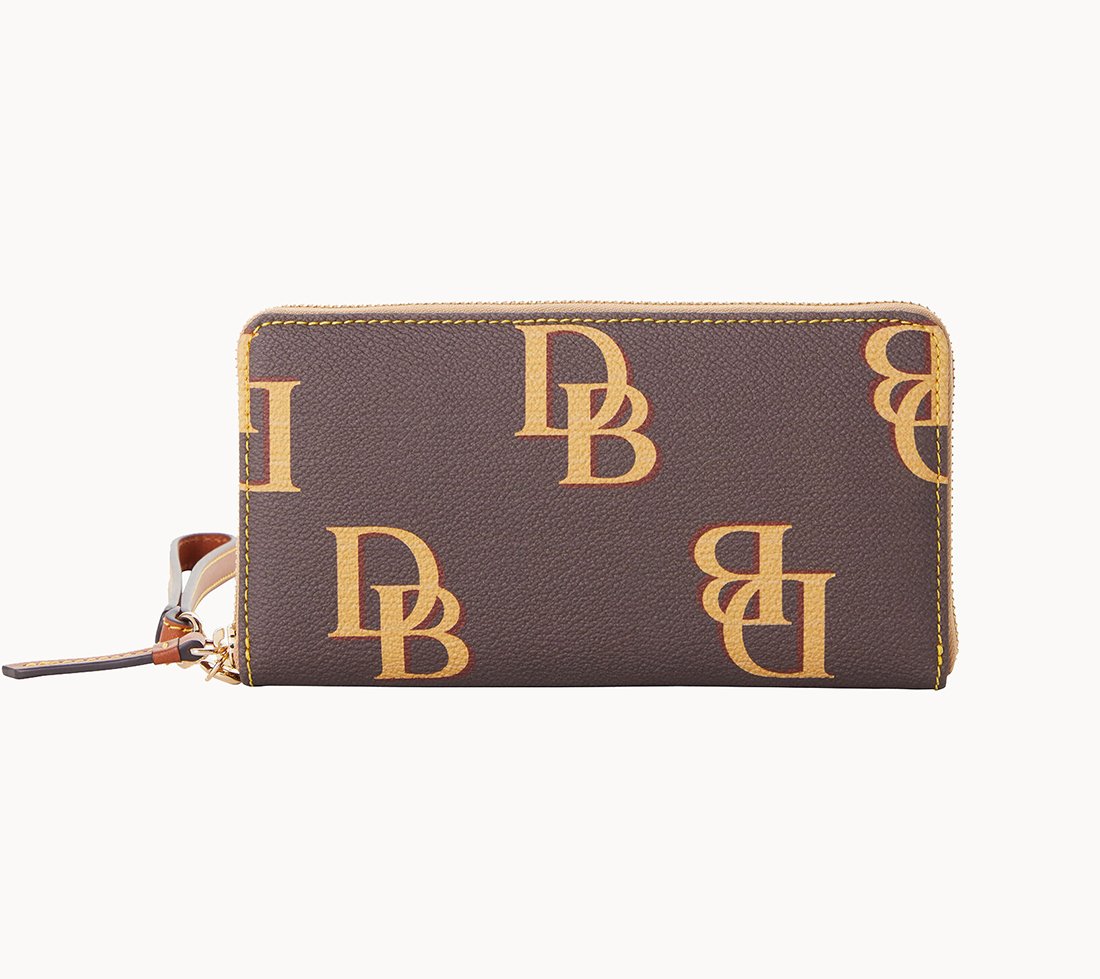 This wristlet is classic Dooney. It's a perfect go-to piece for when you're out-and-about during the day, running errands or hitting the gym. Like any good accessory, it can handle the wear and tear of being put to use. And if you're in the mood for something a little more neutral, this easygoing silhouette comes in leather options as well, Florentine and Pebble Grain.
The Saffiano Folded Zip Wristlet is ideal for anyone who isn't afraid of bold colors in cooler months. This durable coated red leather wristlet is our top choice for evening, especially when paired with your favorite camel overcoats or black-on-black ensembles. With enough space for your essentials, the red completes a trimmed down silhouette that makes a bold statement.
Pebble Grain Top Zip Card Case Wristlet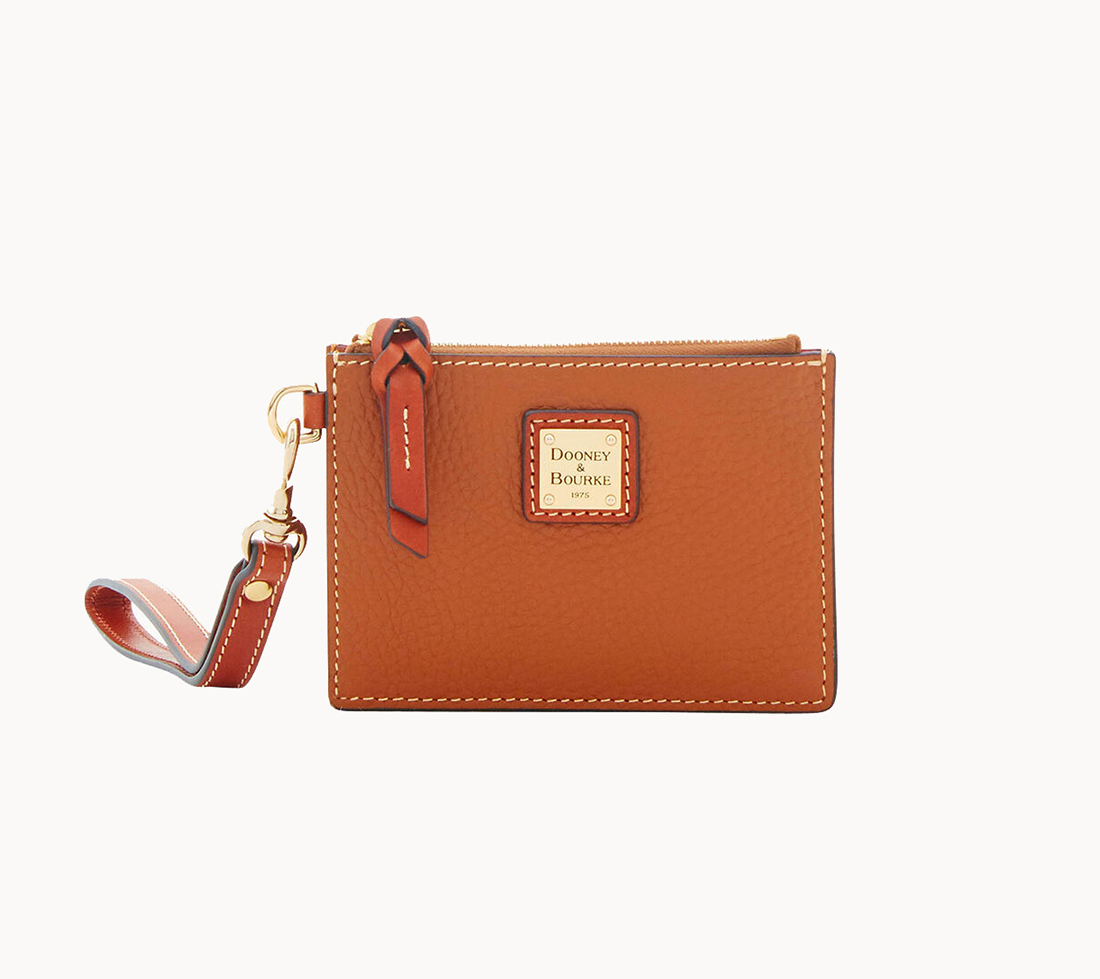 Though we live in the days of connecting on LinkedIn, there's nothing like a business card to grab someone's attention. Our Pebble Grain Top Zip Card Case Wristlet is a stylish way to carry your cards along with you to networking events. The gorgeous leather wristlet is a conversation starter in its own right, so wear it in confidence.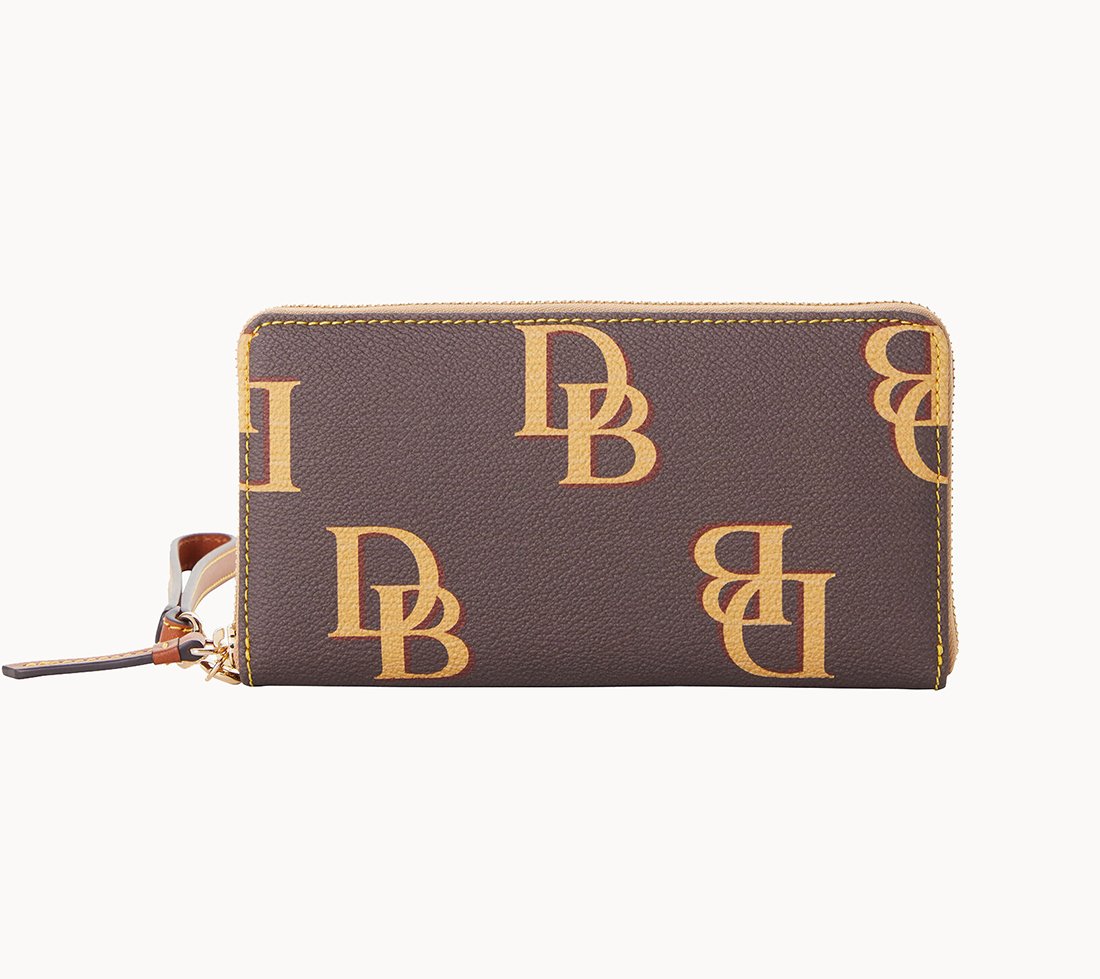 The Saffiano Double Zip Wristlet may be the most classically neutral item on this list, but it's also a heavy hitter. Our Saffiano collection is always chic, making for a leather wristlet that will is both consistent and sophisticated.
Pebble Grain Triple Zip Wristlet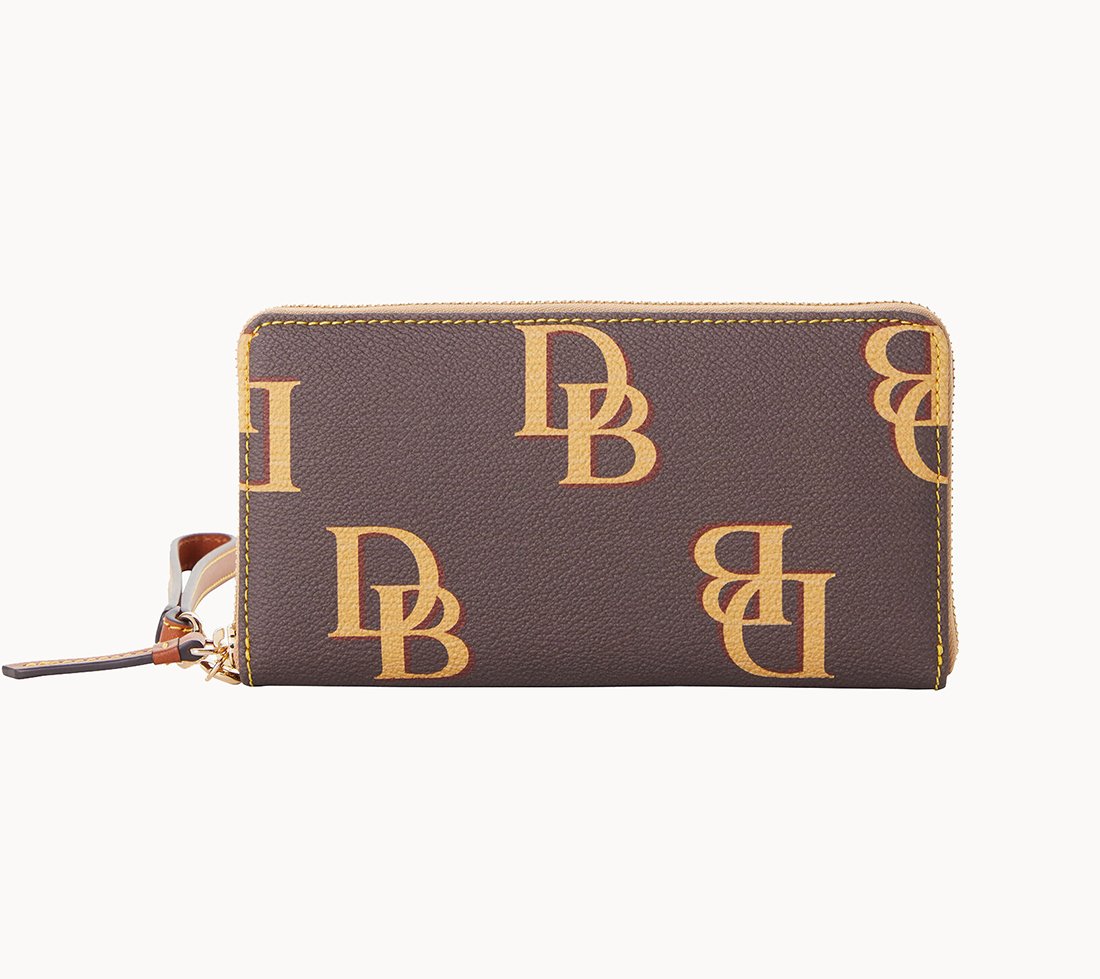 Small leather wristlets can pack a big punch. This is certainly true of our Pebble Grain Triple Zip Wristlet, which has several zippered pockets that add extra playfulness. With colors like wine red, bone, and midnight blue, this leather wristlet is our tiny accessory of choice as we move toward the holiday season.
With all of our wristlets, Dooney & Bourke is ready to place style in your hands. Find your style of the season, and don't forget to share.