At last! Spring is here. Time to get out there and enjoy this gorgeous weather, and what better way to do so than with a new bag?
Dooney's new Seaview Collection is PERFECT for spring & summer. The gorgeous coated cotton material is so lightweight, I feel like I can take it anywhere. Plus, it's water resistant, so I really mean ANYWHERE! An afternoon boat ride, a sunset stroll, everything is on the table.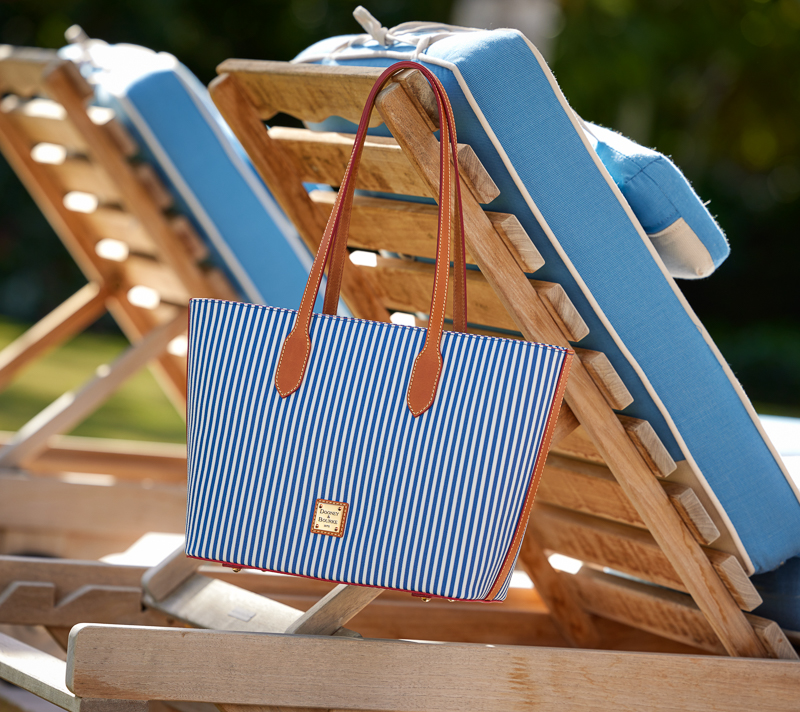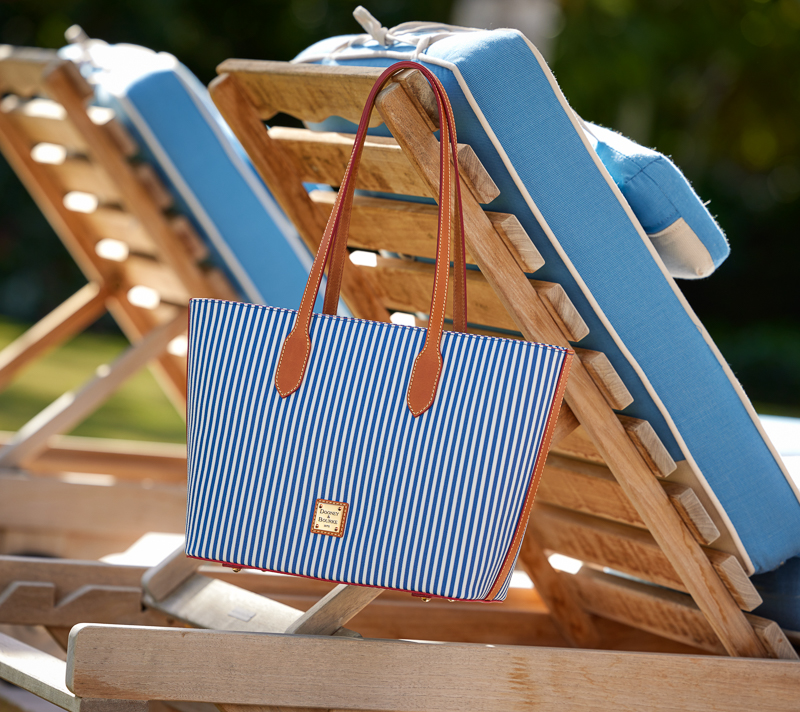 One thing I absolutely ADORE about this collection is the nautical stripes. They call back to the original design of French naval uniforms and I love this little historical tie-in. I also really like the sleek leather trim, tanned to a perfectly rich cognac brown. I feel like these details elevate the look even more.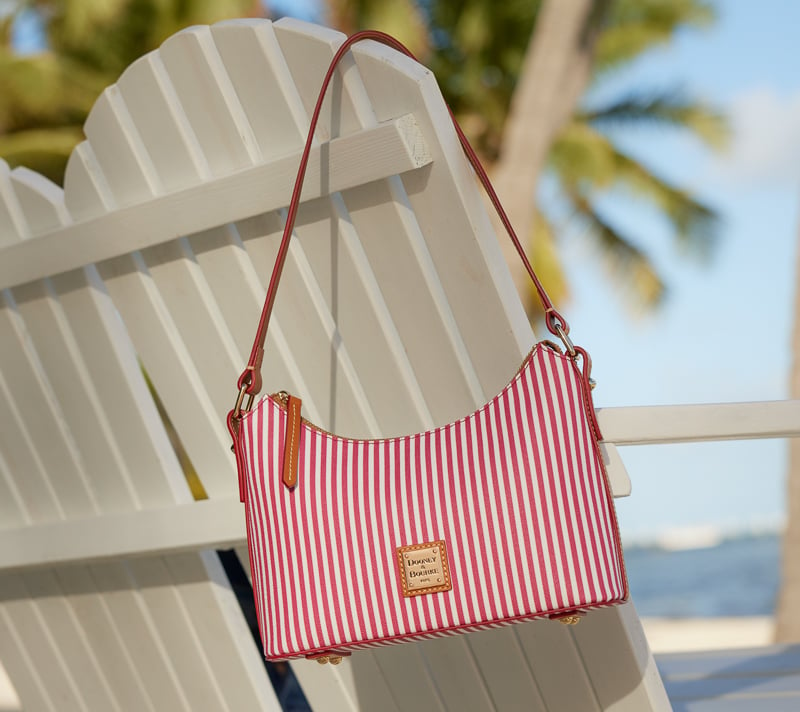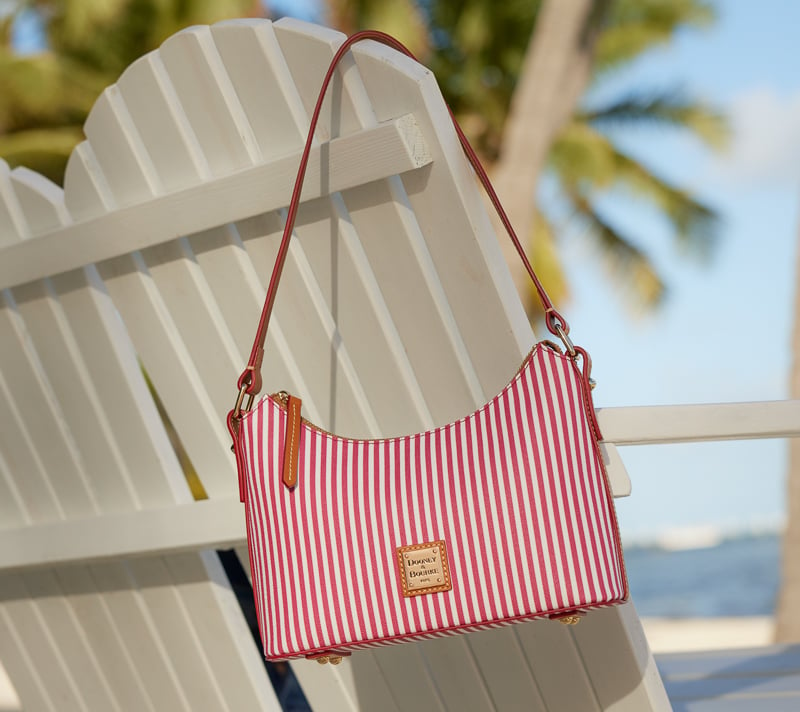 Whether you want to be fully decked out (pun intended) in boating-inspired style for your summer excursions, or you're looking for that one key piece (like the Seaview Baguette) this collection is the perfect entry point to that style. I love to pair any of the Seaview Collection pieces with white denim and a nude sandal or wedge, but I'd LOVE to see what you come up with!

About The Author
Adriane Kiss has been a fan of Dooney & Bourke for decades. Her current handbag crush is the Pebble Grain Tote, and she is Dooney & Bourke's on-air guest for QVC. You can catch her on Instagram!