Satchels are one of our favorite styles. Their classic shape gives them a certain versatility that's perfect for a wide variety of occasions, so they make great crossover bags for day to night.
It's important to know how to style a satchel bag, so it will be the belle of the ball whether you're out and about running errands or enjoying a nice dinner. Here are a few of our favorite versatile styles.
The Pebble Grain Domed Satchel
Our
Pebble Grain Domed Satchel
is truly timeless. Its structured flat bottom and domed top honor a classic silhouette, while the contrasting rolled top handles give it that modern flair.
For daytime use, we love to accentuate those bright colors like Geranium, Clementine, and Spearmint. To give it that casual daytime feel, use the shoulder strap, and pair it with casual looks like cropped jeans, sleeveless tops, and delicate jewelry.
To carry this purse into the evening, ditch the shoulder strap and consider a darker look, with colors like Black, Caramel, or Bark.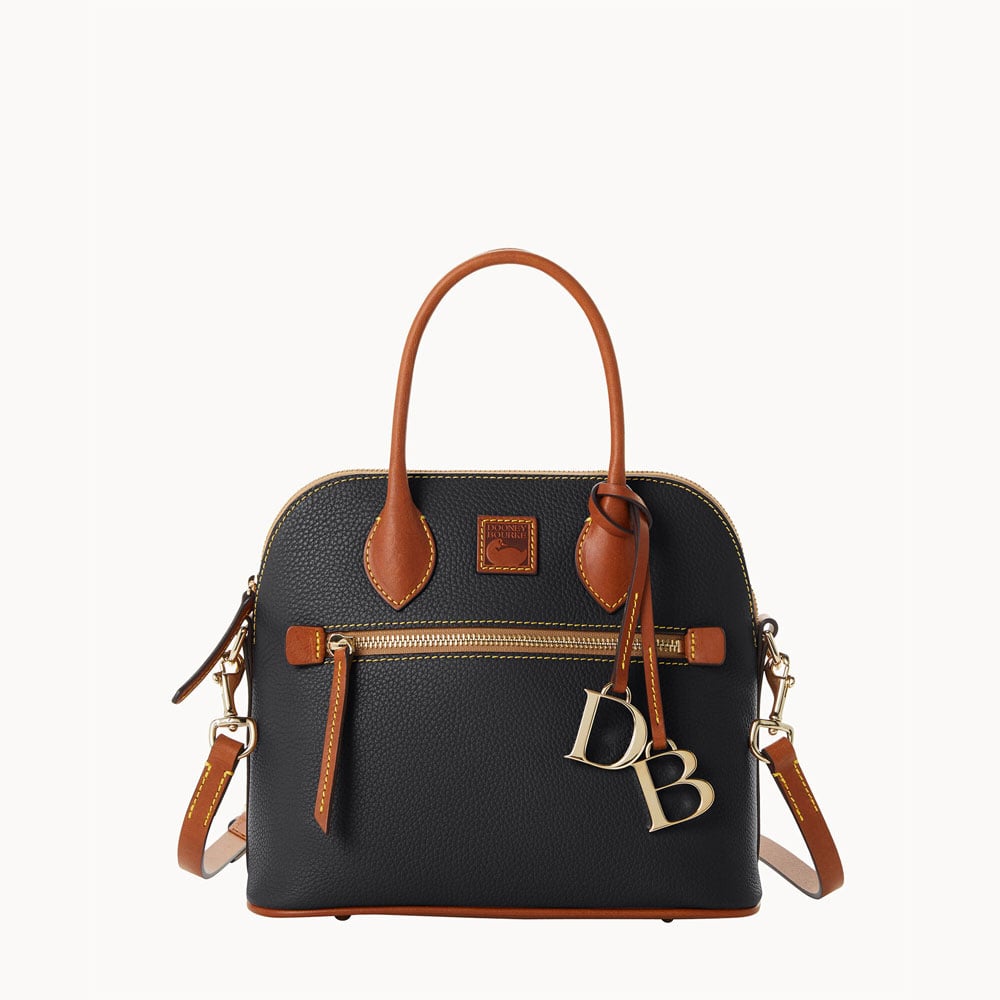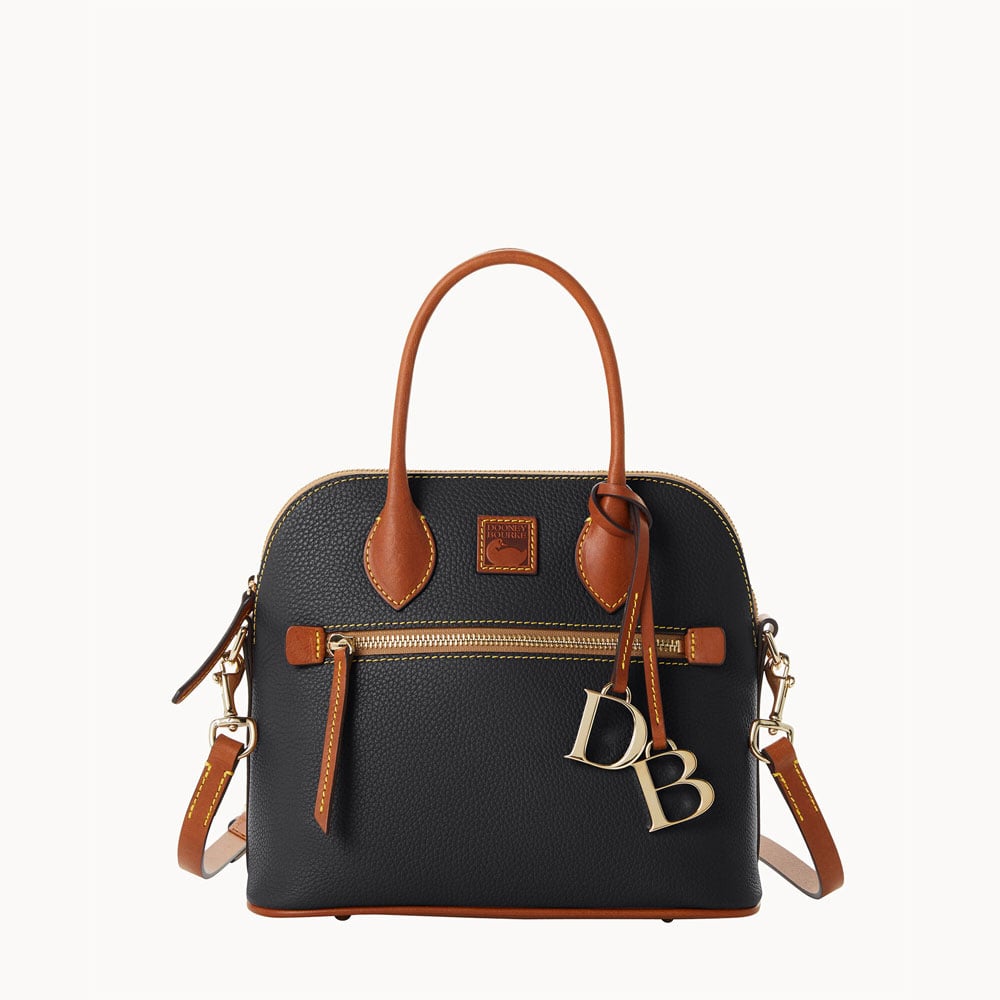 The Florentine Satchel
The
Florentine Satchel
oozes the sort of all-day elegance that is perfect for every occasion. The soft Italian Vacchetta leather gives it a more relaxed shape, while thoughtful detailing like gold hardware and fringed tassels take things to the next level of luxury.
During the day, dress this look down by pairing it with jeans and a classic t-shirt, and be sure to use the shoulder strap. To dress it up after the sun goes down, go strapless and pair it with a dress, skirt, or your favorite chic evening outfit.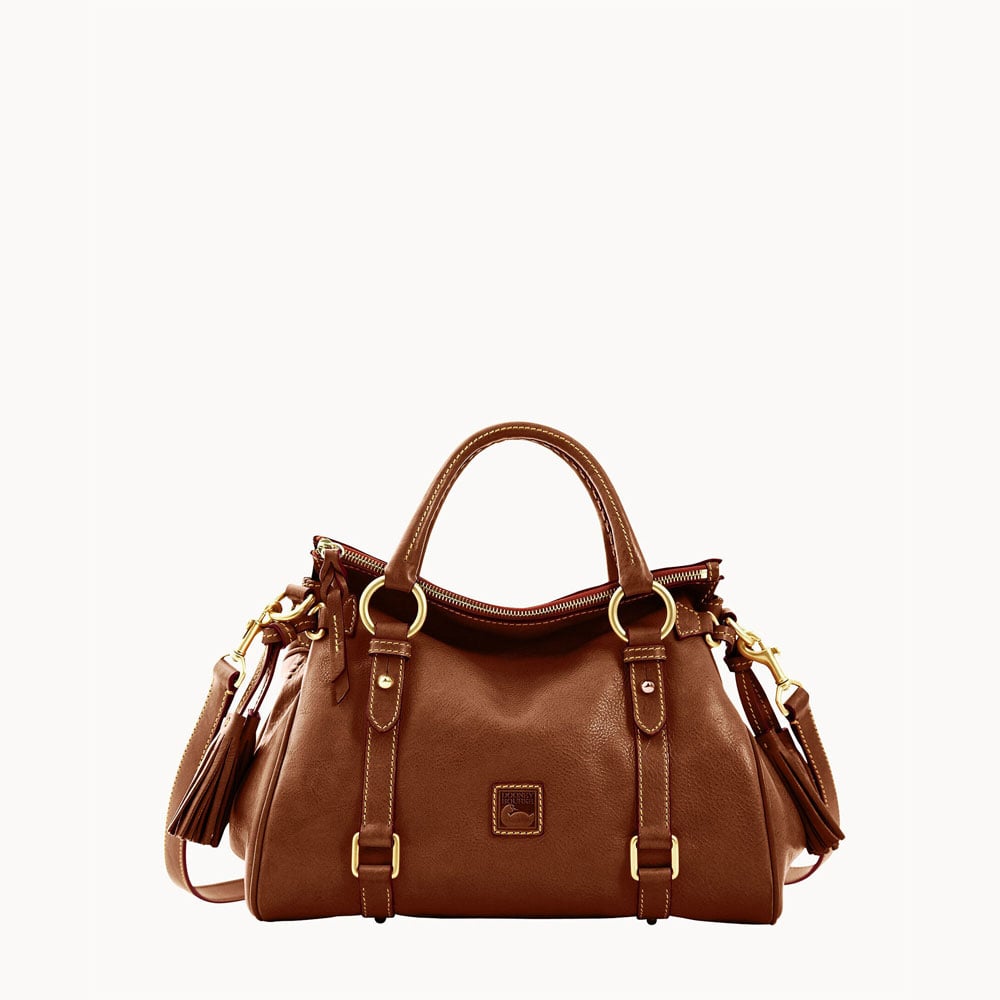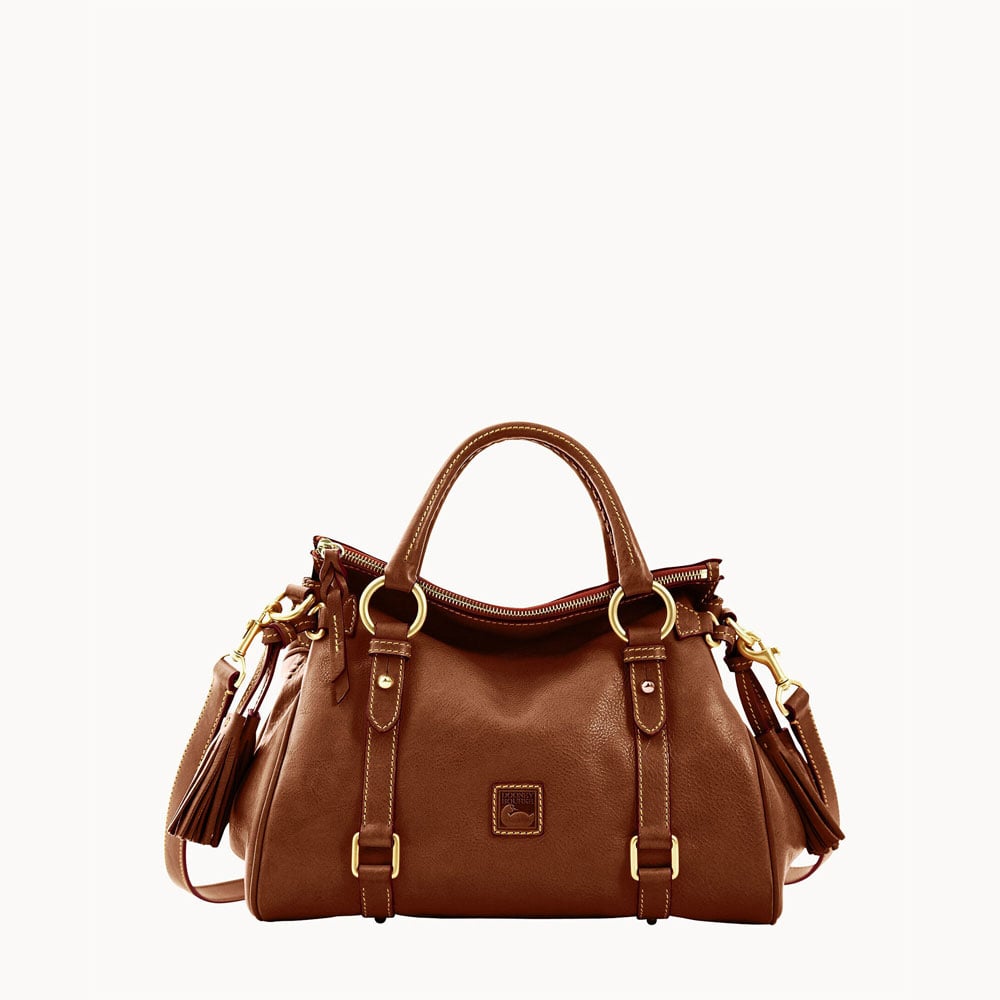 The Gretta Brenna
The
Gretta Brenna
is the perfect way to carry our signature logo print from daytime fun to evening outings. Its spacious size allows you to transport everything you need to transition seamlessly, and its coated cotton material makes it durable enough for any adventure.
Bright, fun colors like Fuchsia and Sea Foam are perfect for daytime use. Grab the shoulder strap and pair this bag with any daytime outfit for an effortless, fun look. We love darker options like Navy, Ivy, and White Black for nighttime. The logo print still brings a bit of fun and stands out best when paired with solid print dresses, skirts, or skinny jeans and an elegant sweater.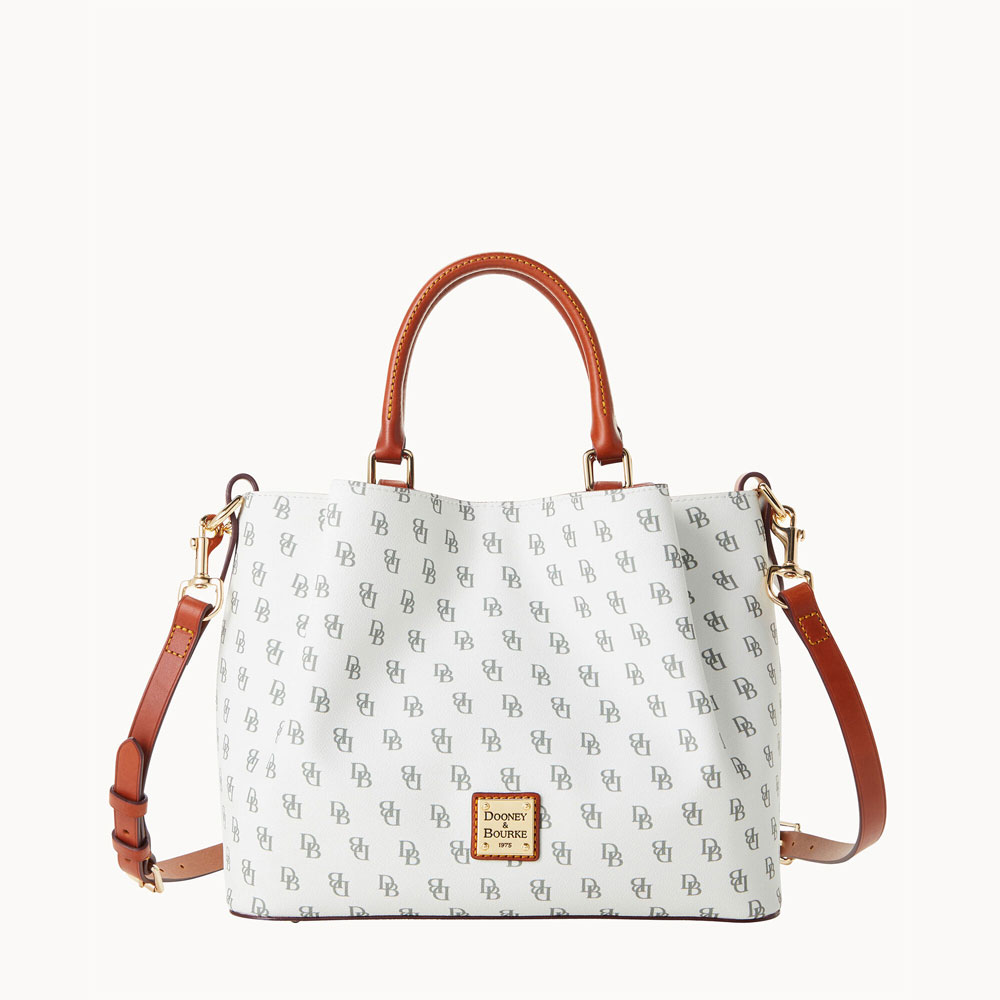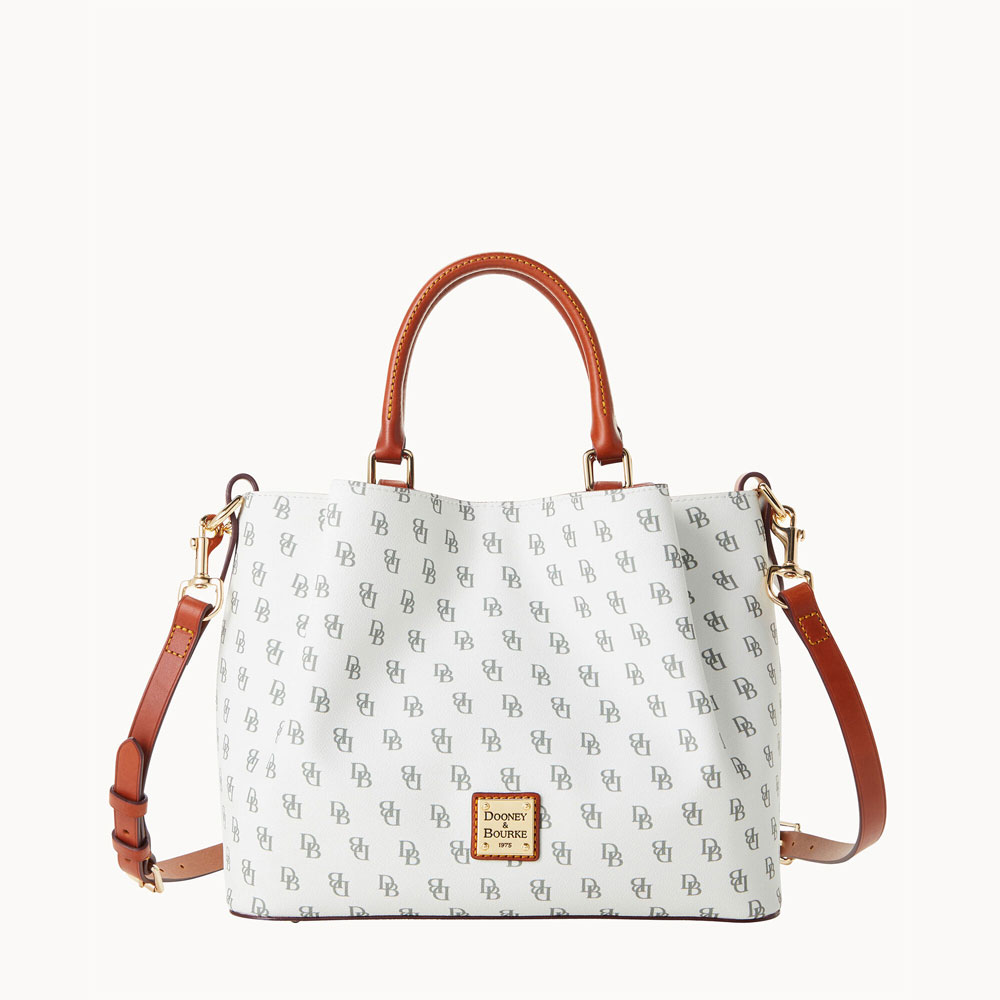 The Saffiano Zip Satchel
This sleek bag is sure to stand out in any crowd—day or night. The
Saffiano Zip Satchel's
structured body and variety of color options make it an easy fix to refresh and elevate any outfit.
Add the shoulder strap for daytime use, and consider a vibrant color like Light Mauve, Tomato, or Sky Blue. Pair it with shorts, a simple t-shirt, and a fashionable sun hat to create a sophisticated, effortless seaside look. After dark, we love this look in rich tones like Marine or Cranberry. To transition to a night look, pair it with a summery dress, power suit, or your favorite dinner outfit, and you'll be sure to turn heads.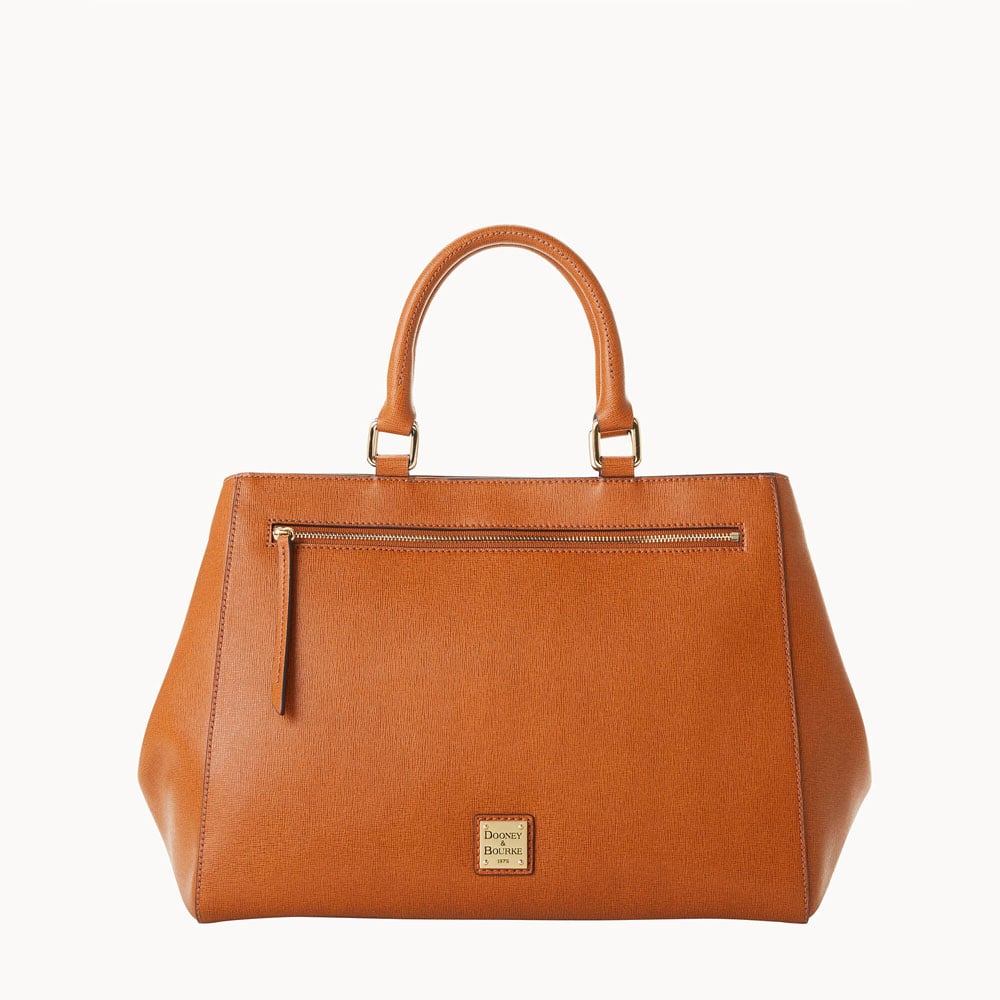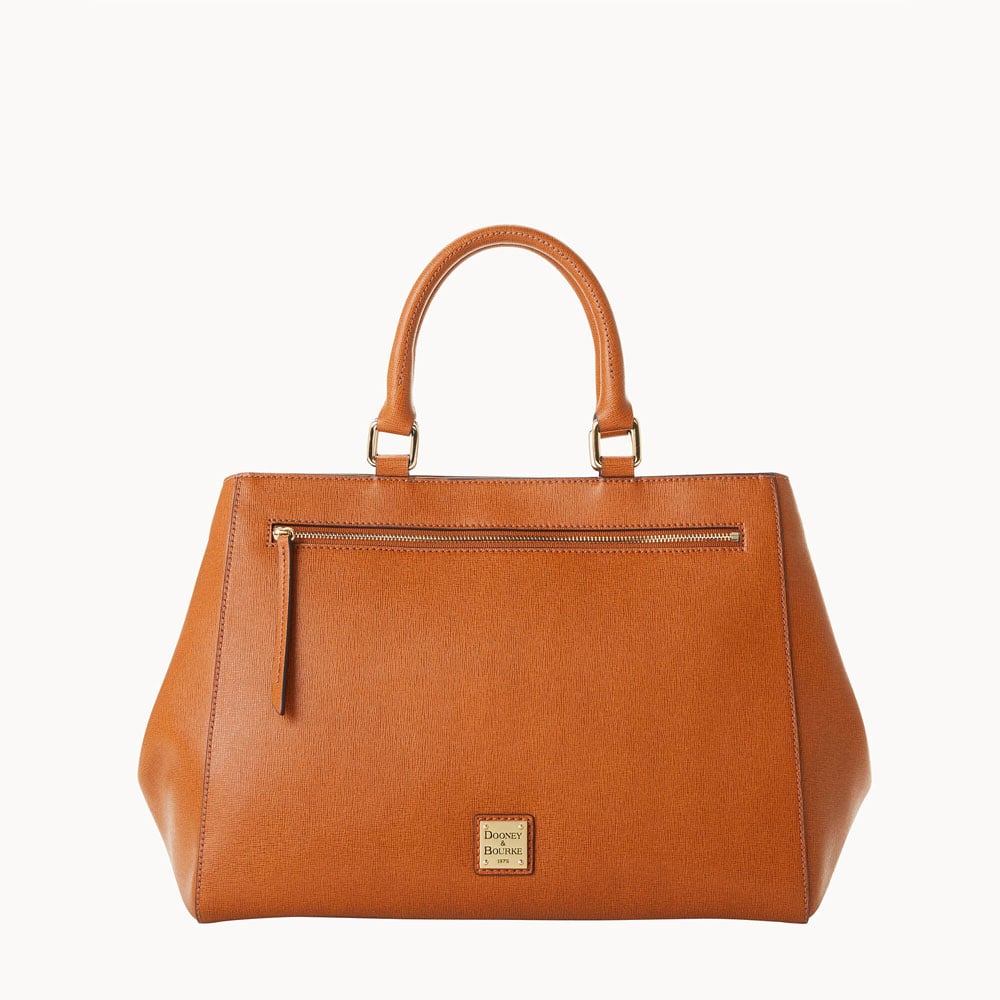 The All Weather Leather 3.0 Barrel Satchel 28
The rounded shape and contrasting leather accents of the
All Weather Leather 3.0 Barrel Satchel 28
make it a perfect choice for any and all of your daytime and nighttime activities. Whether you're running errands or enjoying cocktails under the stars, this is a handbag that fits in everywhere.
For a relaxed but put-together daytime look, pair this bag with jeans and a casual, lightweight sweater. To transition to an evening-appropriate ensemble, remove the strap, and pair it with skinny jeans, heels, a tank top, and a blazer.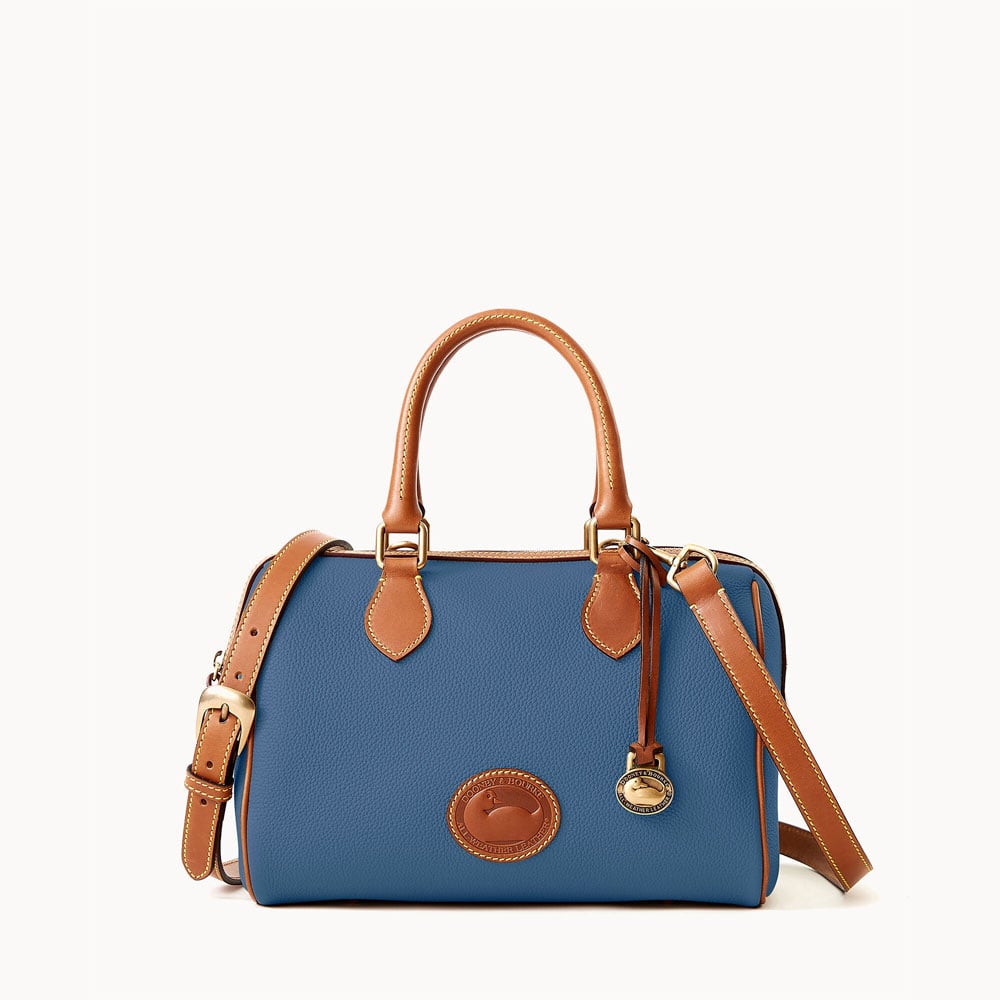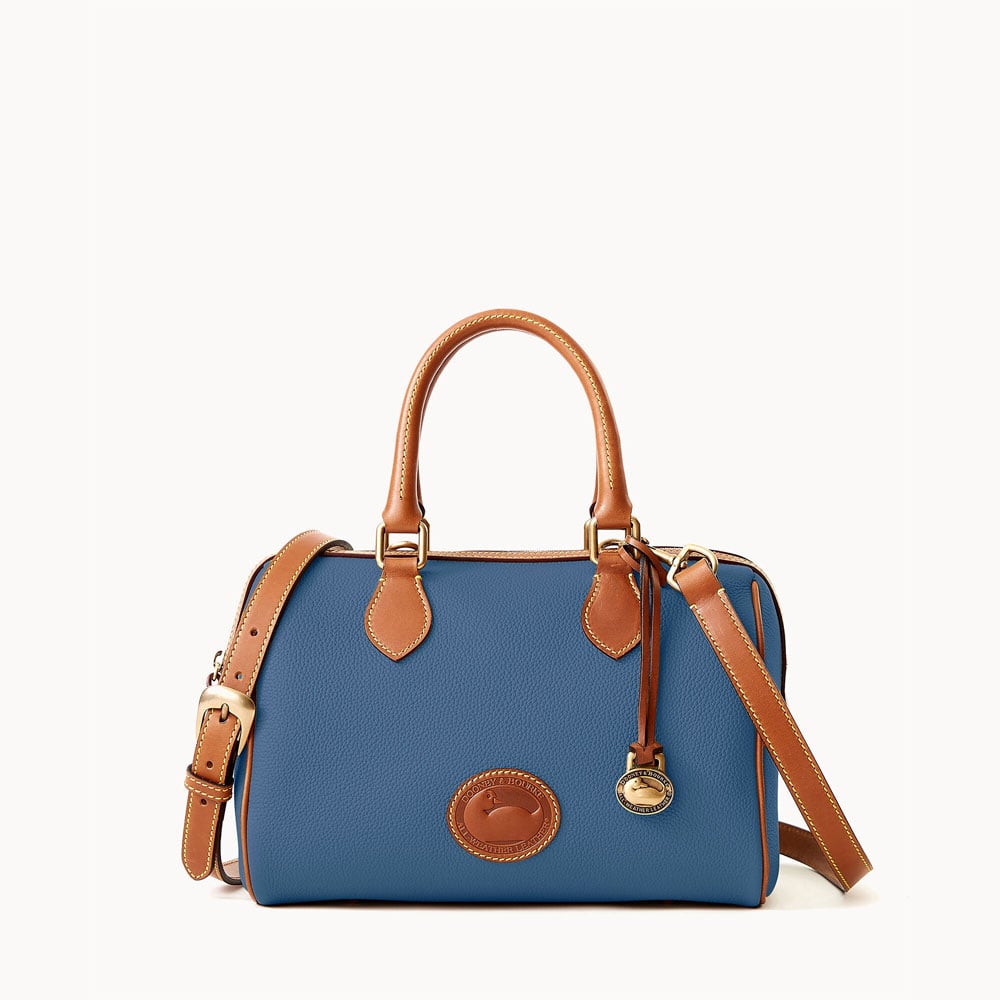 The Alto Arietta
To carry true luxury with you through the day and into the night, look no further than our
Alto Arietta
. This classic, minimalistic silhouette, crafted in Italy from fine grain leather elevates every outfit, and will fit in at every event, subtly accenting your outfit rather than stealing the show.
Add it to upscale shorts, a summer sweater and boat shoes for a quintessential summer look that pays homage to Nantucket style. For evening use, remove the strap and pair this with anything from jeans and a chic top, to heels and a nice dress, to your favorite skirt and tank top combo.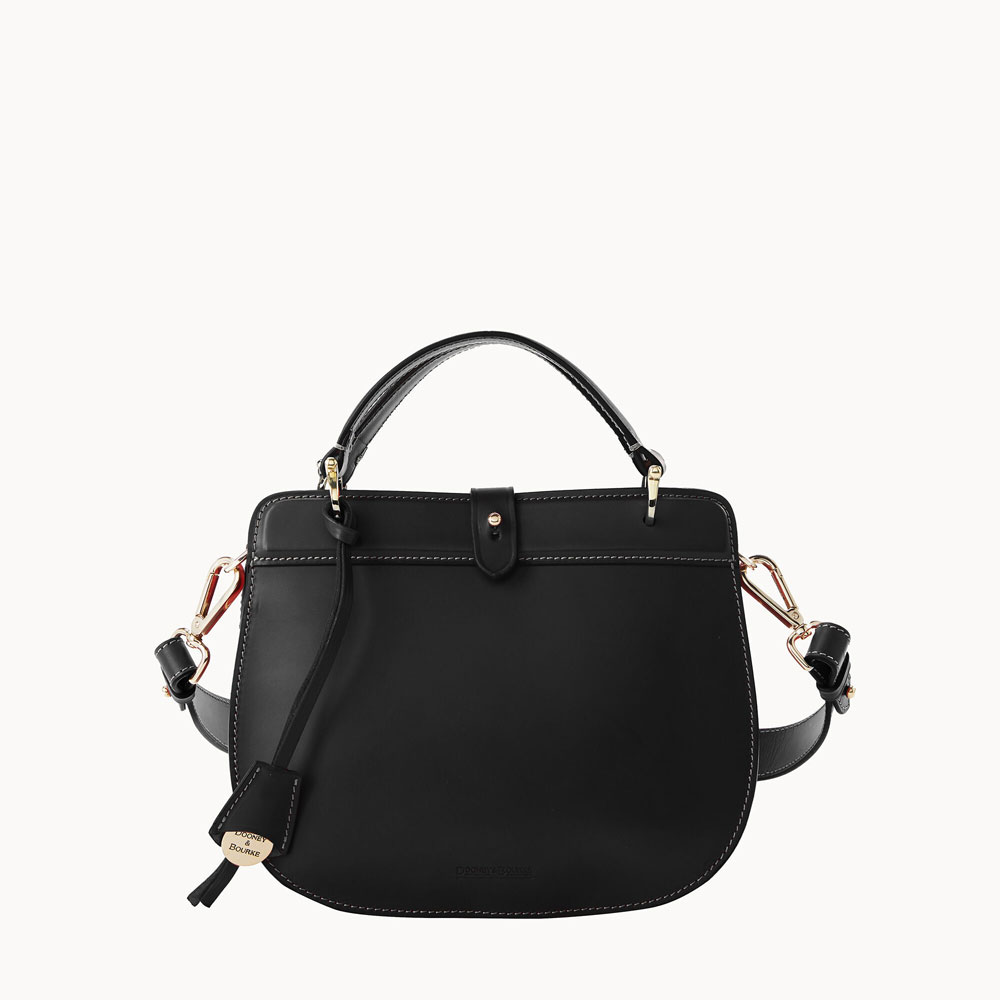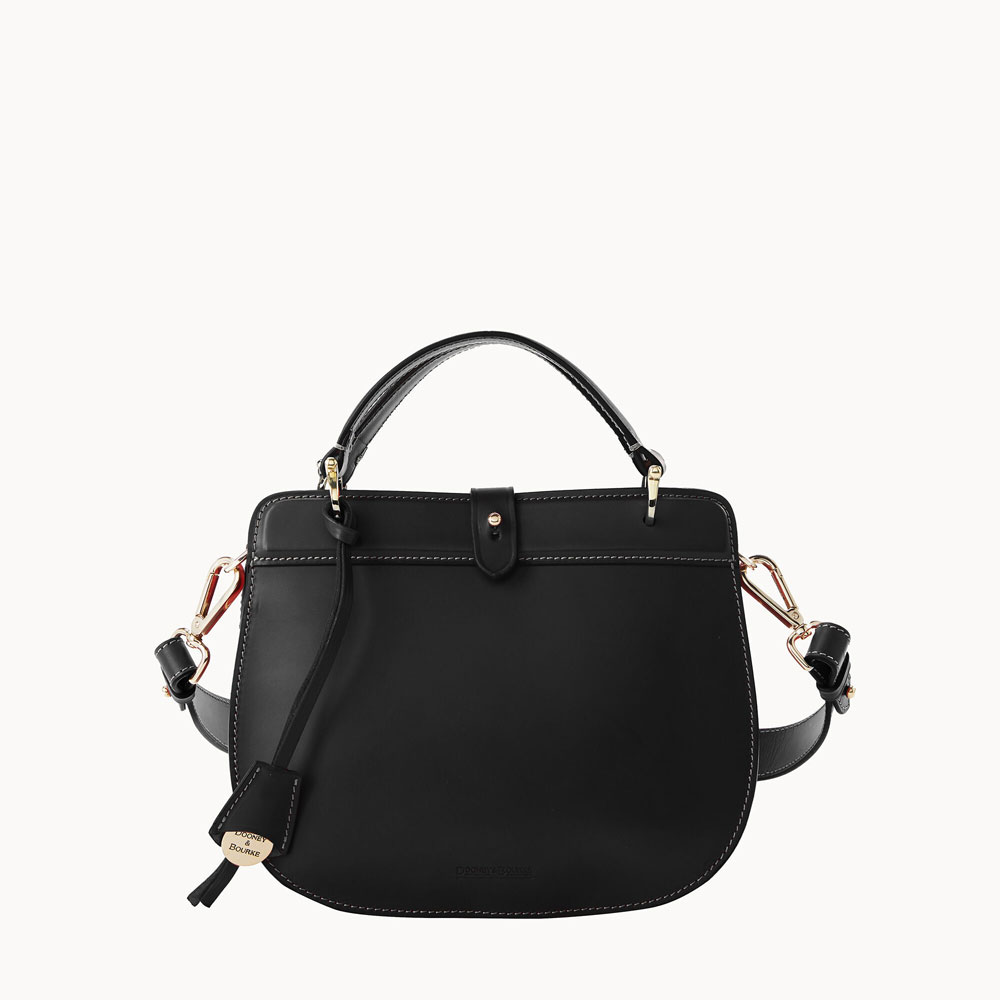 No matter your style, we have the satchel for you, day and night. Check out our full collection of satchels today to find the one that's right for you.