Is there anything better than a structured satchel? They always look chic, no matter what, and they work for so many occasions!Satchel handbags feature a structured silhouette, giving off an air of effortless elegance yet they still maintain a fun, modern style. They're just the right size to carry everything you need and they fit into any occasion, day or night. Here are five of our favorites right now…
Ostrich Zip Zip Satchel
This gorgeous hand-finished embossed calfskin has an exotic edge. The chic Ostrich texture truly sets this bag apart from the crowd. Equal parts playful and elegant, our
Ostrich Zip Zip Satchel
is available in a rainbow of colors, all lovingly crafted with the highest quality materials. This bright, eye-catching look is all about whimsy, joy, and summer fun.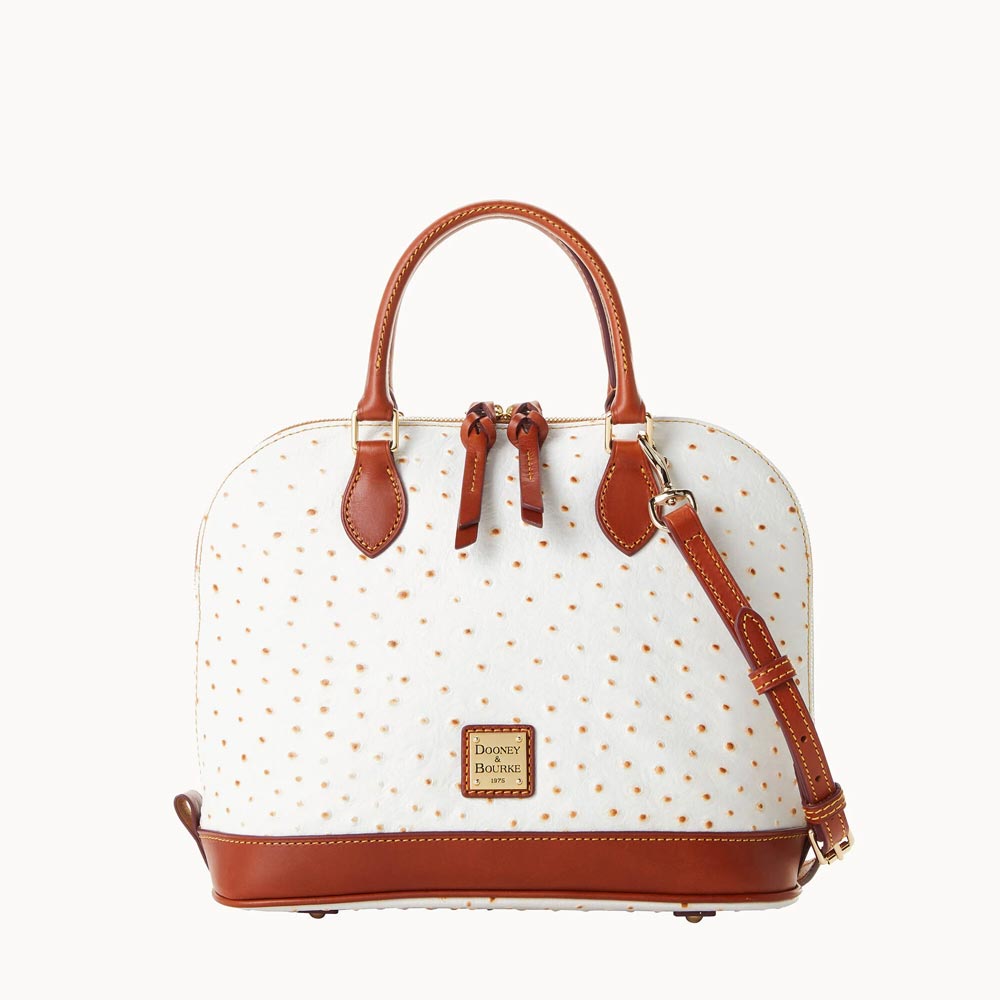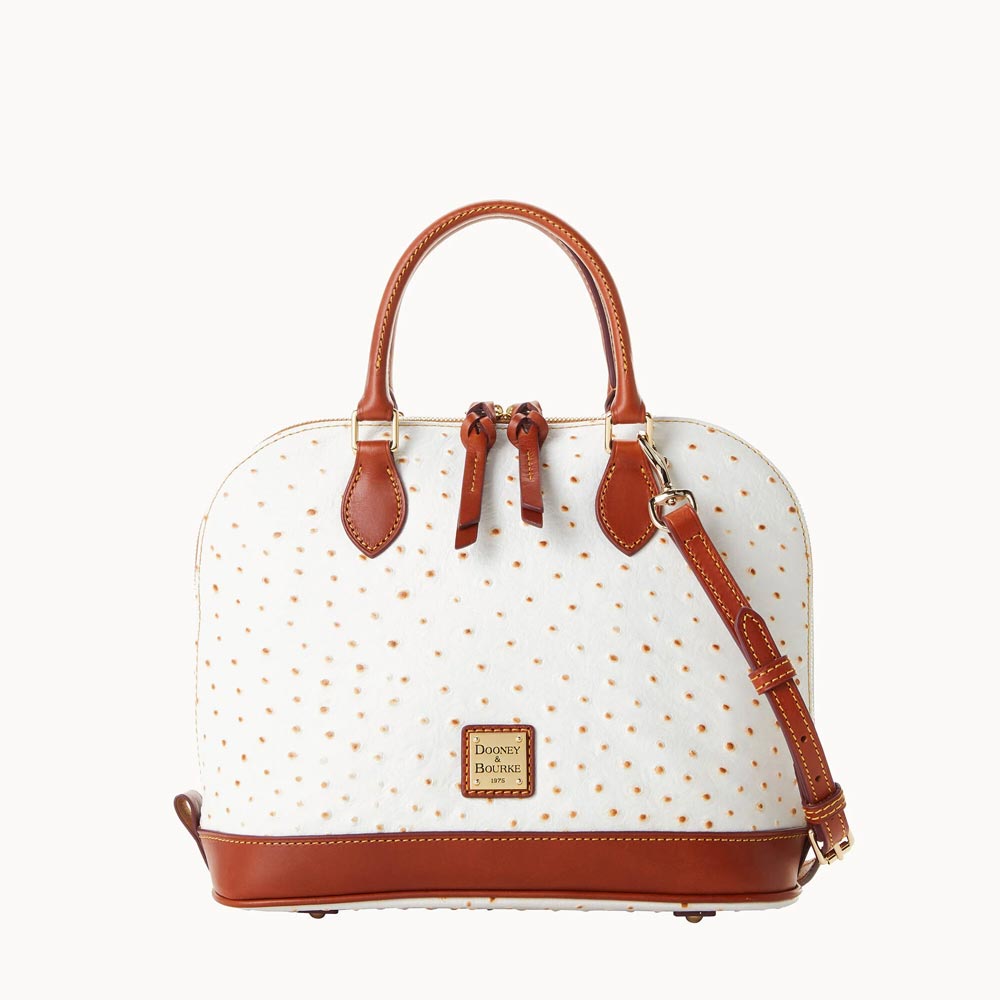 Wayfarer Satchel
This
smart, structured satchel
is equal parts classic style and casual comfort. Its boxy shape will add an air of whimsy to your look, and the dual front pockets and sleek contrasting leather trim add unique details that make this look pop. The luxe Italian nylon material comes in a bright selection of colors that will steal the show in the best possible way.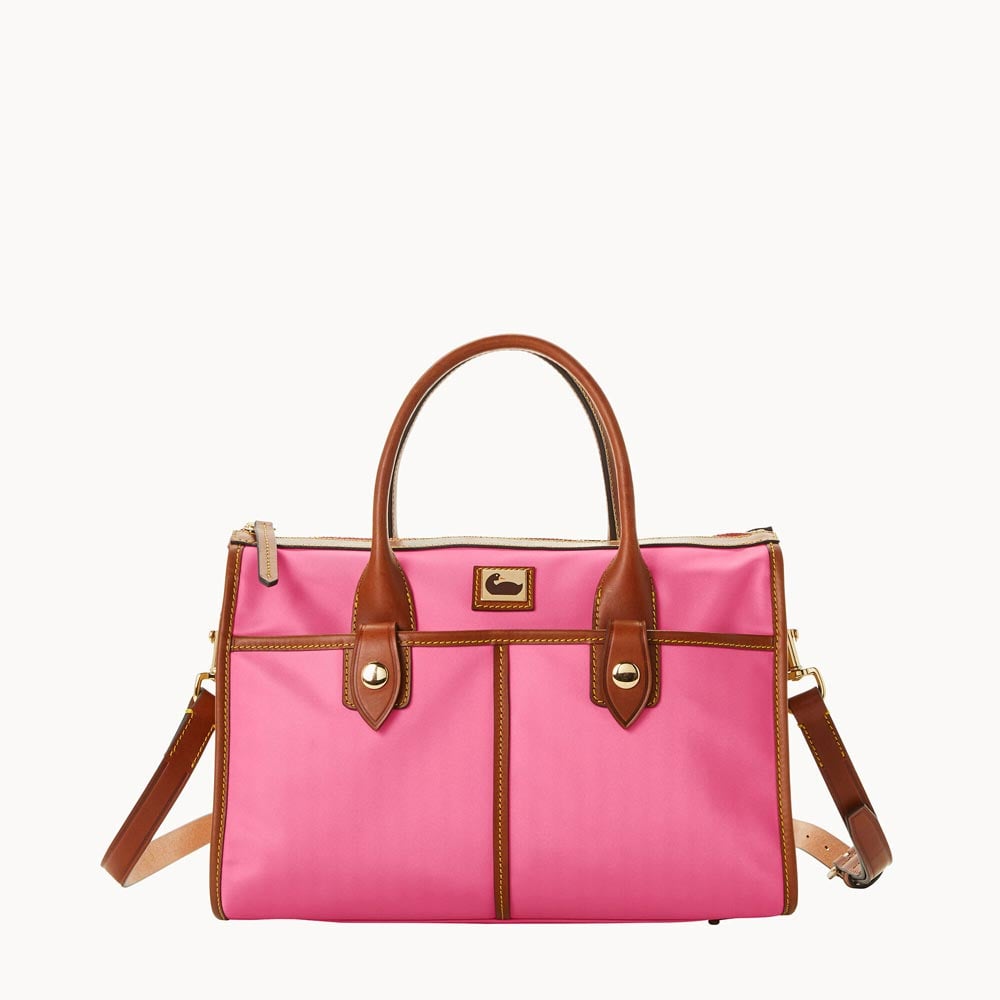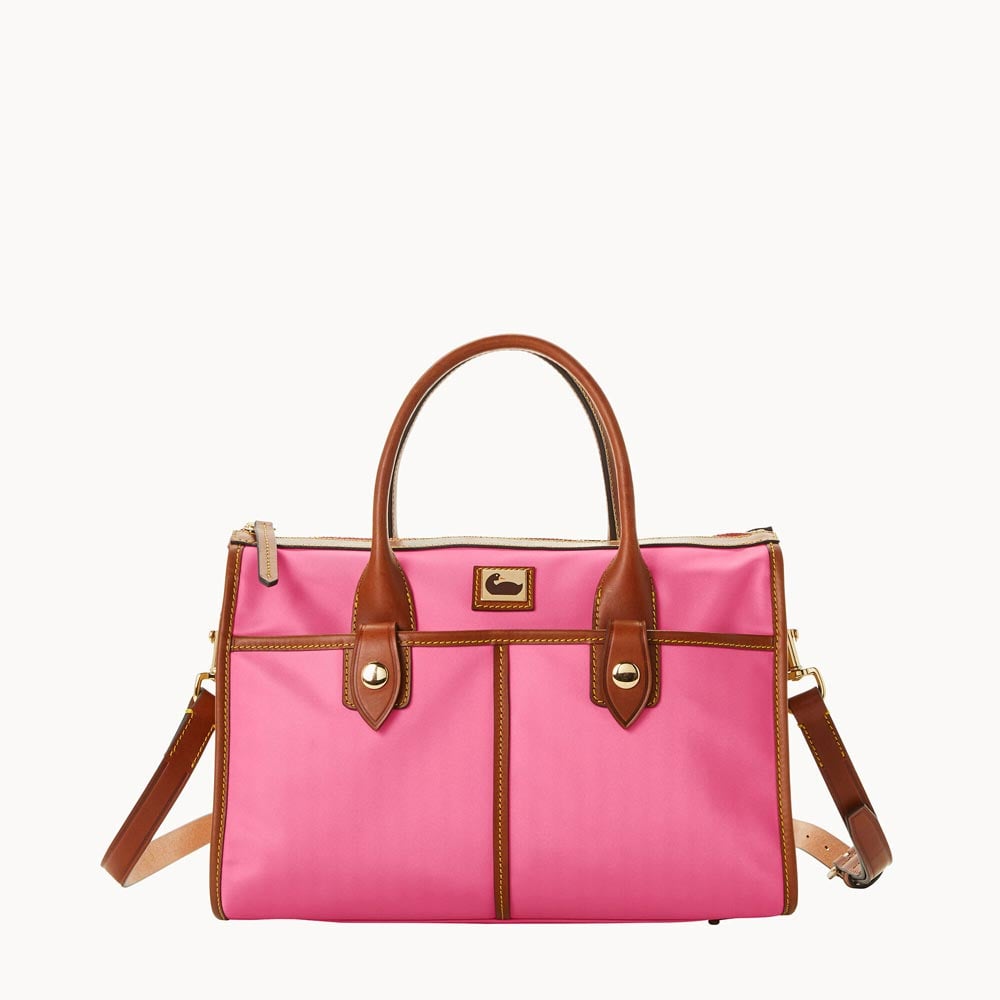 Saffiano Domed Zip Satchel
Our
Saffiano Domed Satchel
is beautifully structured, effortlessly chic, and full of style at every seam. Saffiano's subtle crosshatch texture and protective coating make it the perfect way to add a touch of European luxury to your every day.
In Sky Blue, it perfectly captures the fun carefree essence of summer. This is a bag that will instantly elevate a casual daytime outfit, and that will rise to the occasion for an evening out. Wear it with denim shorts, a casual top, and leather sandals for a day out shopping, or pair it with a wrap dress and heels for a romantic sunset dinner.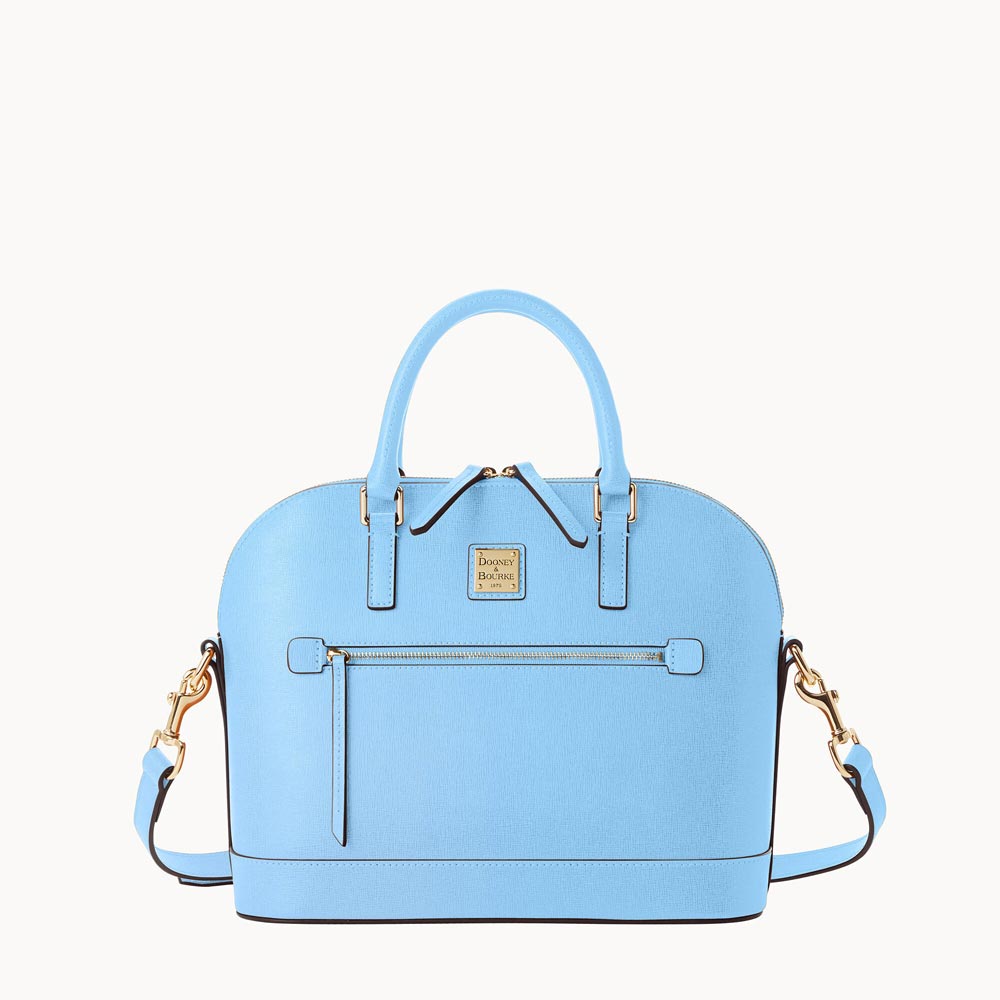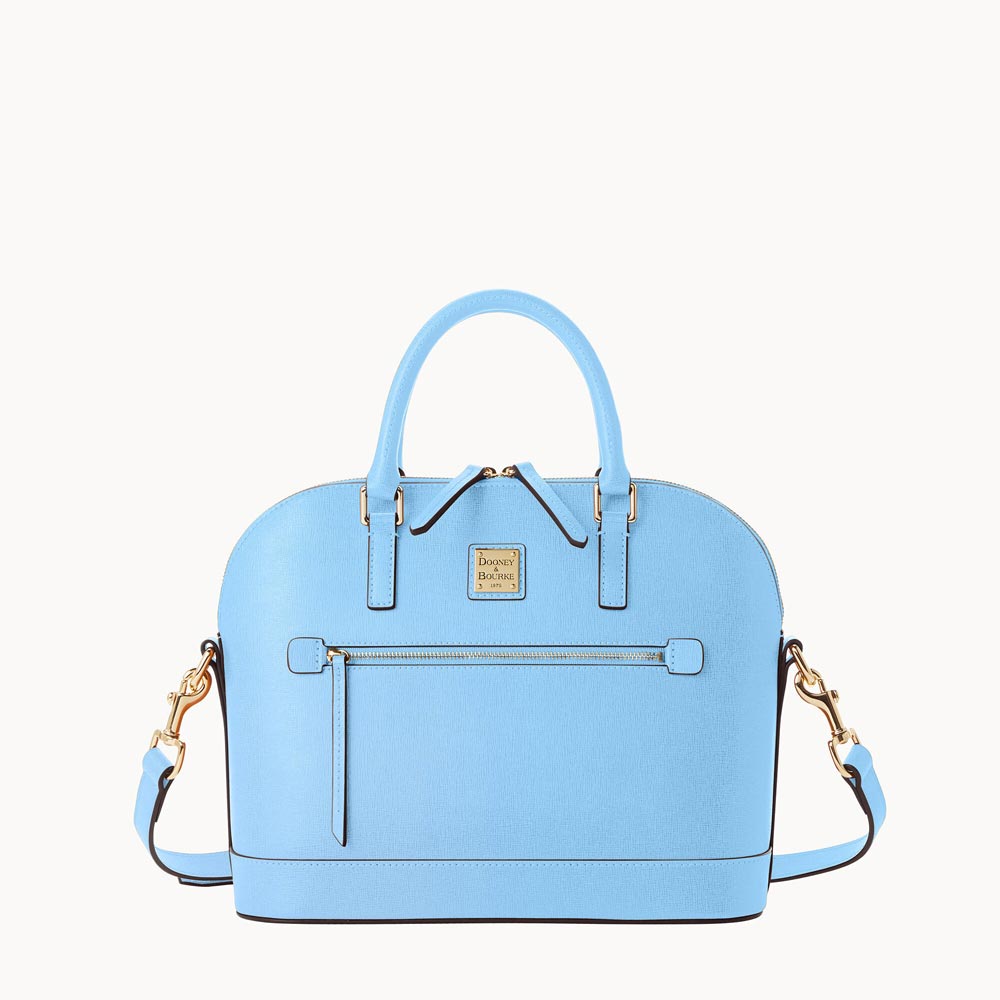 Gretta Zip Satchel
For the classics lovers out there, this handbag is perfect! Our signature logo print, screen printed in Italy, gives it a sassy edge, while the structured shape keeps it very elegant. For summer use, pair the
Gretta Zip Satchel
in Bone with any casual or cocktail ensemble, and watch it elevate every look to the next level.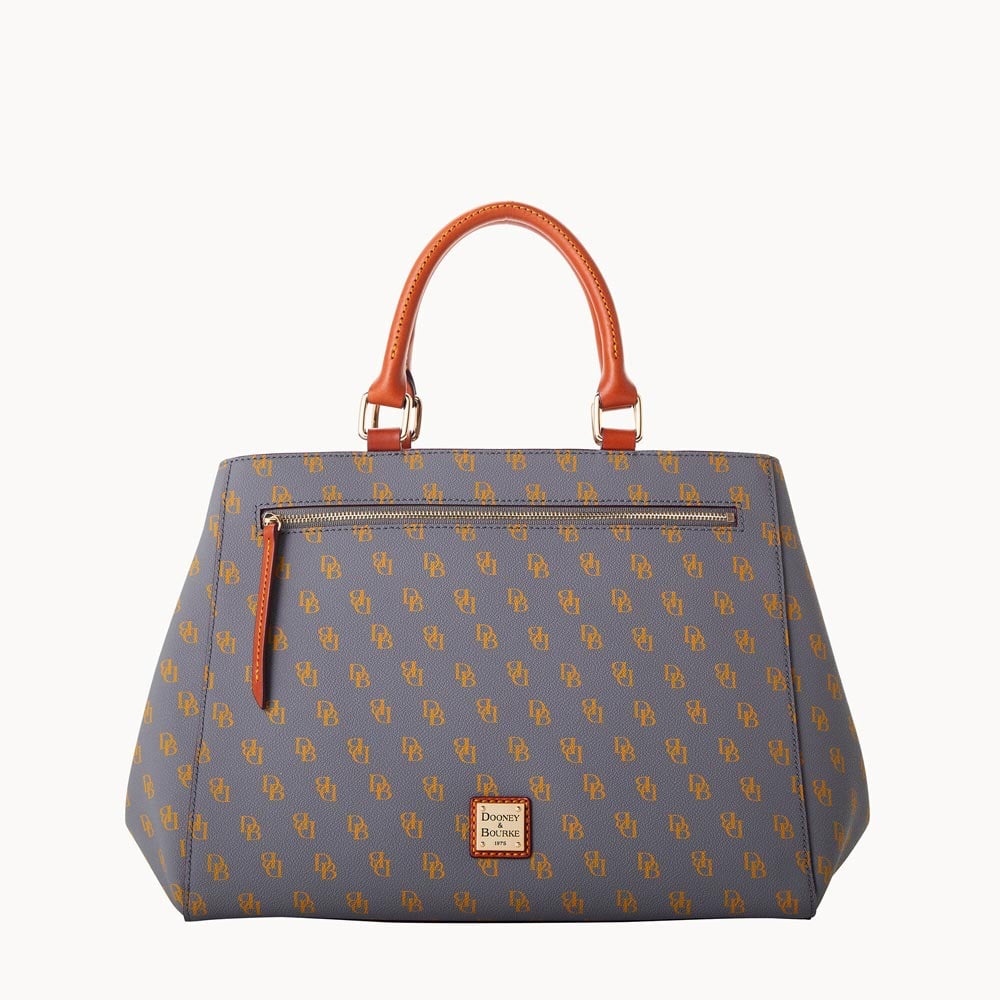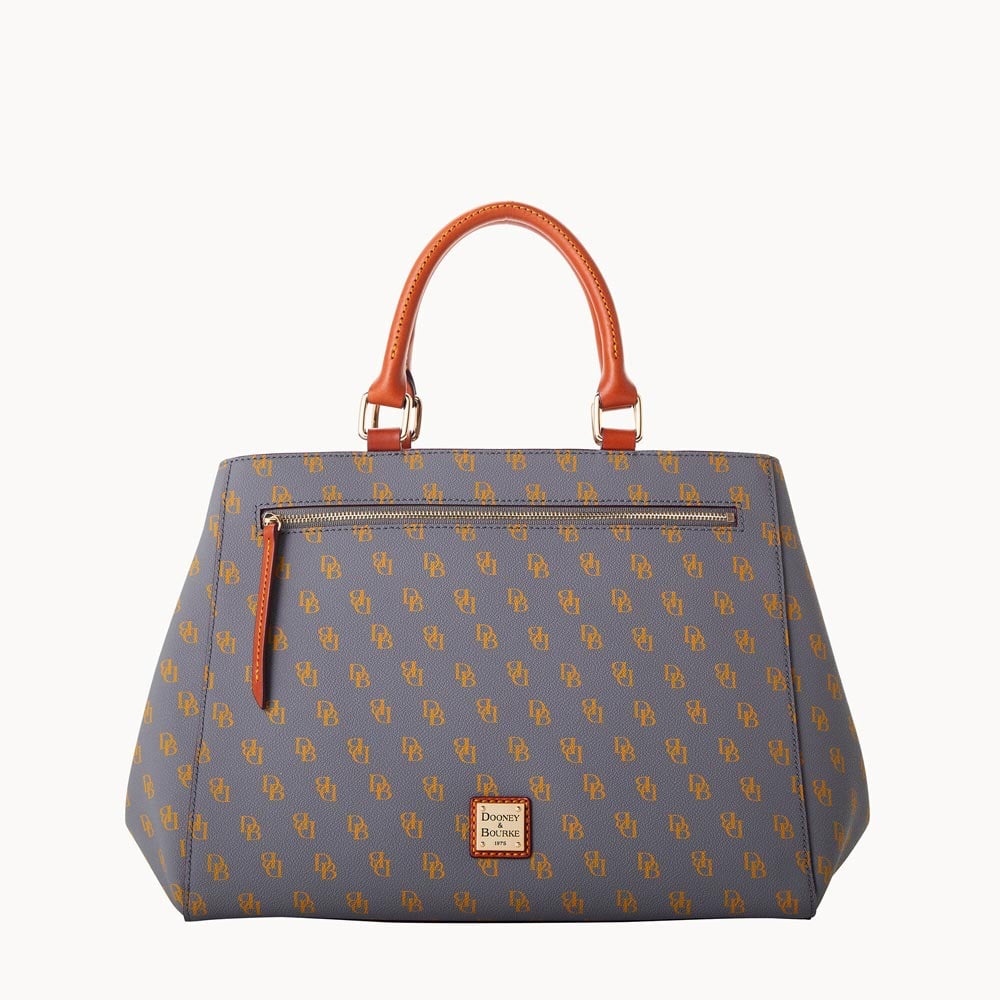 Florentine Large Domed Satchel
Whether taking on the boardroom or going out for an upscale dinner, the
Florentine Large Domed Satchel
projects pure confidence. This stunning style combines luscious Italian Florentine leather with an unmistakable silhouette to create a stunning bag that is sure to stand out. Its Natural color is perfect for summer, giving the bag a relaxed and carefree air without taking away from the signature beauty of its luxurious, structured style.